Take a dream vacation: multi activities painting and sculpting for beginners and advanced artists residencies in Villa d Arte
See Nicole Durand's workshops planning →
Book now your next fabulous sculpture workshops every saturday in Villa d'Arte !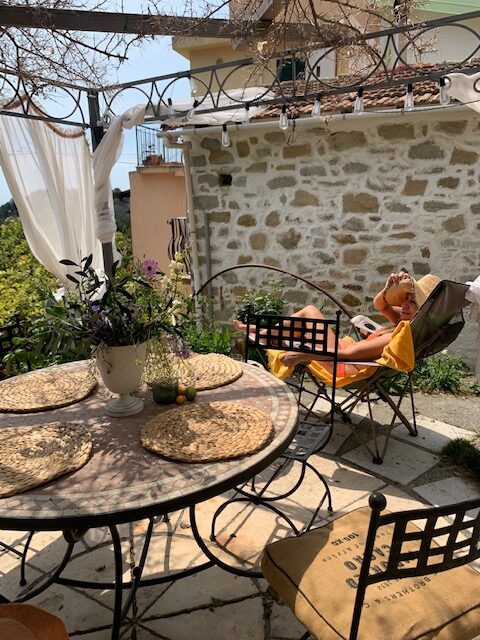 Paint, sculpt and enjoy good life at the border of italian riviera and famous "cote d'azur"…
Exactly where old masters like Renoir, Chagall, Monnet choosed to create because of the "Special light".
We offer sculpture and painting classes around the year.
No prior experience necessary. We offer courses for all levels of artists as well as a variety of mediums clay, stone, bronze…  or painting on beautiful riviera like the old masters used to do !  Enjoy working outdoors, in front of the Mediterranean, sculpting stone. Share with others European artists your creative experience and most of it, live in an authentically village with italian atmoshere.  A little paradise!
The atmosphere can only inspire you creativity specially with such a fascinating seaview Art studio.  Art in the Italian Riviera. Teaching generally takes place from 10 – 12.30 in the morning, lunch with other artists, then 13.30-15.30 daily 5.30 in the afternoon.  Depending on the time, though students are free to carry on painting for as long as they like. Unlimited use of the studio space
Follow Nicole last workshops 
Nicole Durand- veteran sculptor of over 30 years experience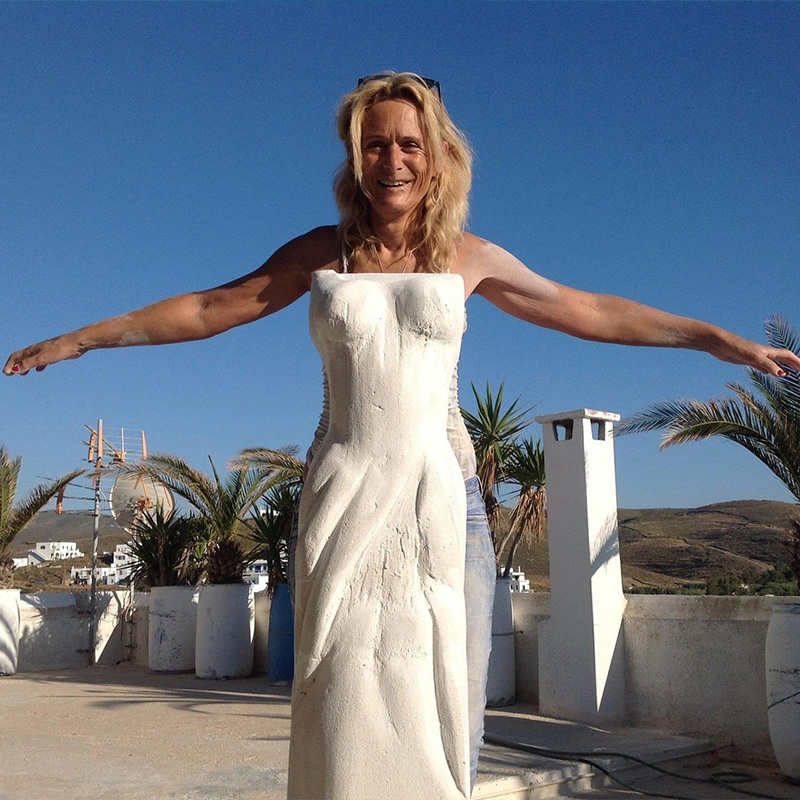 She is a world famous artist and founder of the Accademia on the Italian Riviera. She offers sculpture workshops in Italy and Greece as well as artist residencies in Villa d'Arte.
She has also been well known teaching for many years sculpture in art school next to Monaco, Switzerland, New Zealand, USA and of course in Italy where she lives and founded the Academia d Art.
Nicole has inherited the richness of both Italian and french cultures. She is inspired by master stone carvers Michel angelo and Rodin
You will also have a french teacher for painting that will teach you how to create your own unique colours by blending your natural powder pigments just like the old masters !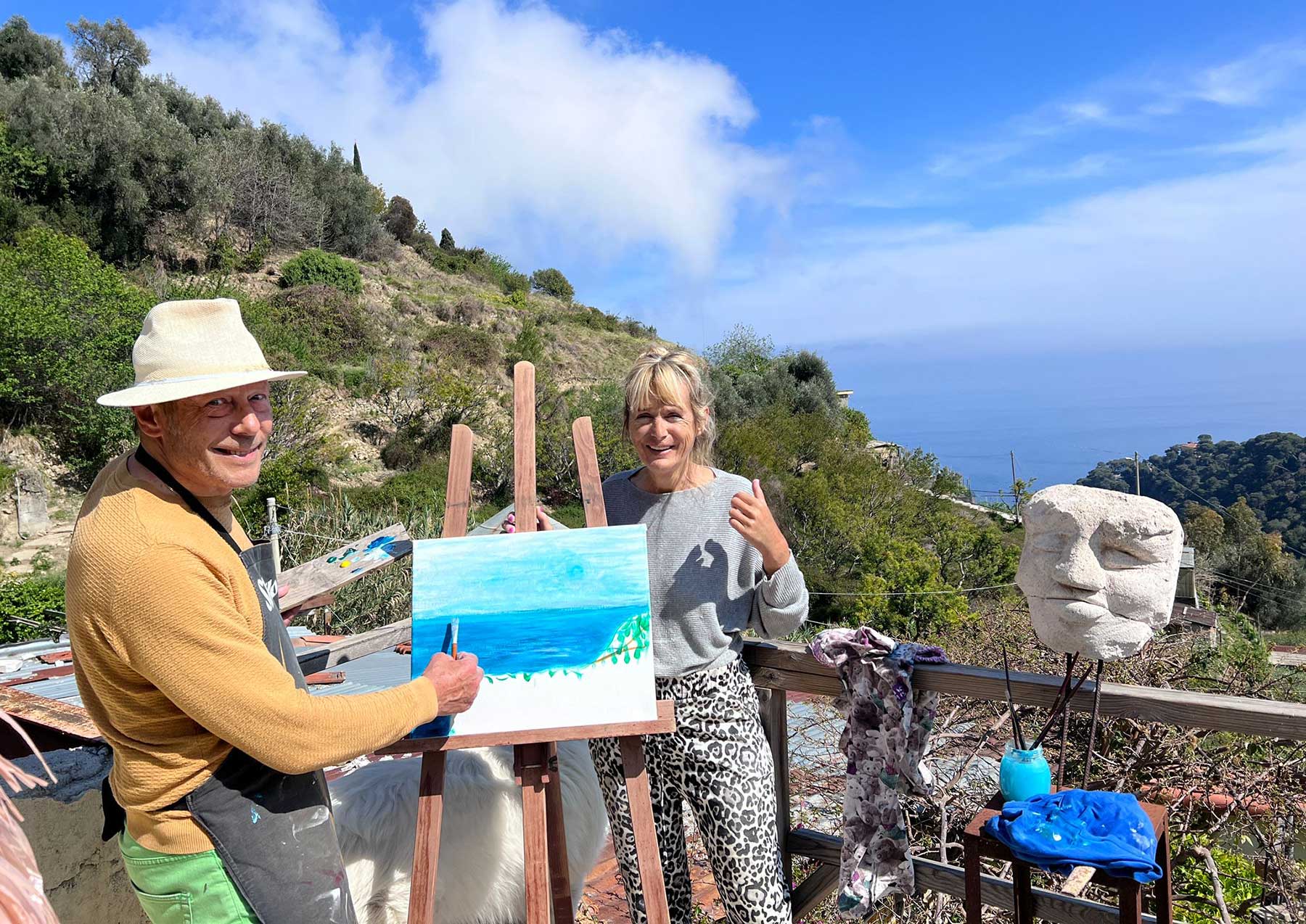 If you are an experienced artist you may just want to enjoy the facilities of the Art Centre as a place to paint or sculpt independently without the help of a tutor. 
You are welcome to come and stay at the art-center and use the sculpture studio and terrace or the painting studios.  You can come, if there is space, during a course when there will be half board options available or you can self-cater if there are no courses running.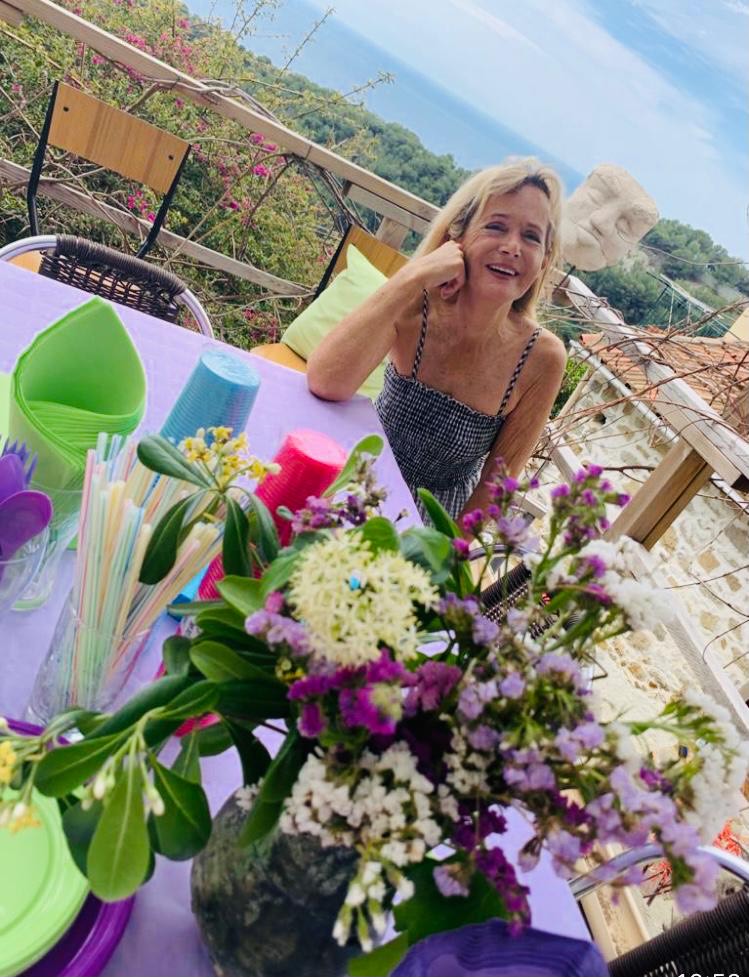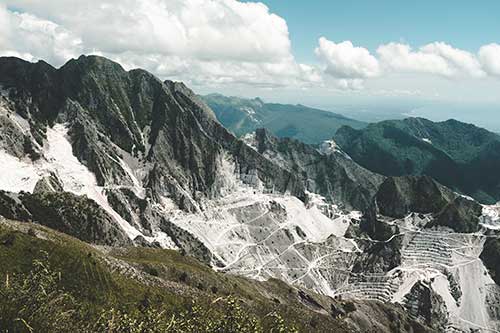 Artholidays: Un Immersive Creative Experience in Carrara
---
If you're an art enthusiast seeking an unforgettable creative getaway, Artholidays in Carrara should be at the top of your list. Located in the heart of Tuscany, Carrara is famous for its rich artistic heritage and world-renowned marble. This destination is a paradise for those looking to unleash their artistic potential, explore the depths of creative expression, and experience the art of sculpting firsthand.
Art House for Creative Souls
At Artholidays, we provide an "Art House" for creative souls. Our studios offer the perfect environment for artists and sculptors to rent and bring their ideas to life. Our Sculpture Studio Carrara Rent service is a dream come true for those who wish to immerse themselves in the world of carving marble and stone.
Immerse in Creative Tourism
Artholidays offers an exclusive opportunity for immersive creative tourism. You can join our Marble Workshops and carve your own masterpiece under the guidance of experienced artisans. Our Marble Courses are designed to cater to various skill levels, making it a perfect choice for beginners and experienced sculptors alike.
Experiential Holidays
Experience Carrara in a unique way with our Experiential Holidays. Our Marble Experience will take you on a journey to understand the deep-rooted traditions of Carrara marble. You'll witness the entire process, from extraction in the quarries to the creation of exquisite sculptures.
Carrara: Where Art Comes to Life
Carrara is not just a location; it's a haven for artists and creatives. The natural beauty of this region, coupled with the Carrara marble's unique qualities, has attracted sculptors, artisans, and artists from around the world.
The Creative Destination
Whether you're an amateur sculptor or a seasoned artist, Artholidays in Carrara is your creative destination. Unleash your potential in the Sculpture Course Carrara offers, where you'll gain insights into the art of carving stone and marble, refining your skills, and letting your creativity flourish.
Plan Your Artistic Escape
It's time to turn your artistic dreams into reality. Plan your Artholidays and experience the charm of Carrara. Be inspired by the world's most beautiful marble, the expertise of seasoned artists, and the allure of a destination where art comes to life.
Embrace the Artistic Soul in You
Whether you're looking for a temporary escape to sharpen your skills or a longer artistic sojourn, Artholidays in Carrara has something for everyone. It's not just a vacation; it's a transformational artistic journey.
Join us in Carrara and uncover the artist within you. Carve, create, and cherish the memories of your Artholidays, where every chisel stroke adds to the masterpiece of your experience.
picture : www.instagram.com/luca.anasta/